Hey everyone!!!! Hope you are doing well and that your are not going totally CRAZY with the holidays coming. I was super happy yesterday that I finished wrapping officially all my Christmas presents..... well almost still have 1 more project to complete for some work colleague...
Saying this, is it just me or do you also end up with last minute projects because you have just REALIZED with a bit of panic that you have forgotten someone? Well today I'm here to share with you a make that would be perfect to let that panic go and complete all the last minute gifts! And this even if you don't have a lot of supplies at home.
This is my very 1st DT post for the AMAZING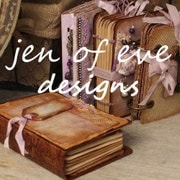 When I saw her dt call on youtube I just HAD to apply because what she makes with her template is totally gorgeous and the type of stuff that I want to make (with my twist of course) and that is what I have done here. Before we get to the project, there is a SPECIAL sale going on in her Etsy store and you can hear all about it
here
, worth it.... 25% off (just saying lol) and there's a giveaway as well....
You can watch the video of what I made here:
To make this I have used the
Paper dream template
. It was my very 1st time making an album using templates and I was amazed at how easy this was to make!!!
Here are my little albums:
All the material that was used to make this was recycled (except for the washi tape, eyelet and the hair elastic closure). I used some cereal box cardboard, some envelopes as well as a kleenex box!
This little book as 3 pages with tiny little envelopes, tuck spots and cards. If you want to see the detail you really should check out the video :)
And here is a view from the other side.
I'm entering this little journal/album in the following challenges:
That's it for me for today! Hope you have a really creative day :)
Hugs