Ain't you never seen a gift before
I just had an amazing day with my hubby and family :) It's so great to be back to my usual self!!! The energy level is good and I'm just enjoying MY life like I had not done in quite a long time!!!!
All through the week I was coloring at night a great new Creepmas image from Rick St-Dennis called
Aint you never seen a gift before
and I had something in mind as a little decoration.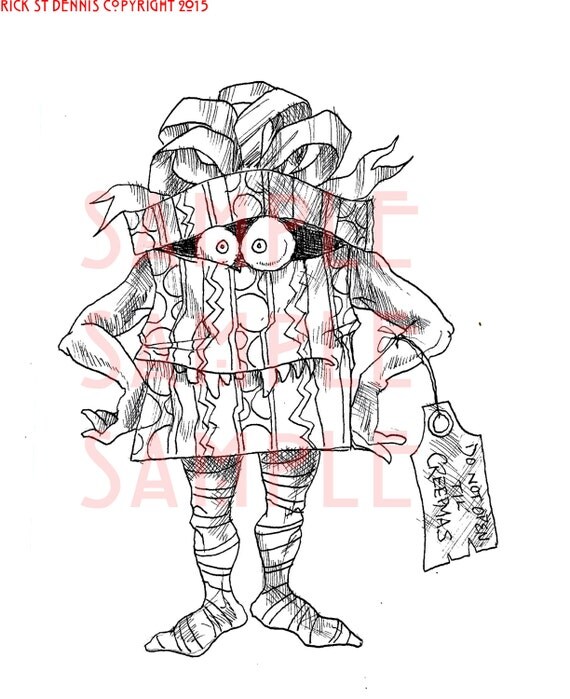 And tonight I finally finished it off!!!! I even did a little video of how it went to finish it off.
And here is my little make. I used a little black board sign that I got for very cheap at the dollar store. I thought it was just super fun to use to make this!
The image was colored with my copics. And I used a chalk marker to write in the sentiment.
I'm entering this in the following challenges:
That's it for me for this weekend. I'm taking a class tomorrow Sunday and I'm looking forward to some crafty and messy fun!!!
Hugs