OMG.... I hate hate hate making box cards lol and when I saw that this was the showcase choice for this month over at
Art By Mi Ran
I've been dreading it... and procrastinating. It's a good thing that Mi Ran's image are sooooo adorable that they get the inspiration going.
Here's the image that I worked with
Hello Mr Snowman
. I decided that if I was to do a box card I would get ready for Christmas time and all the gift card wrapping that I need to do.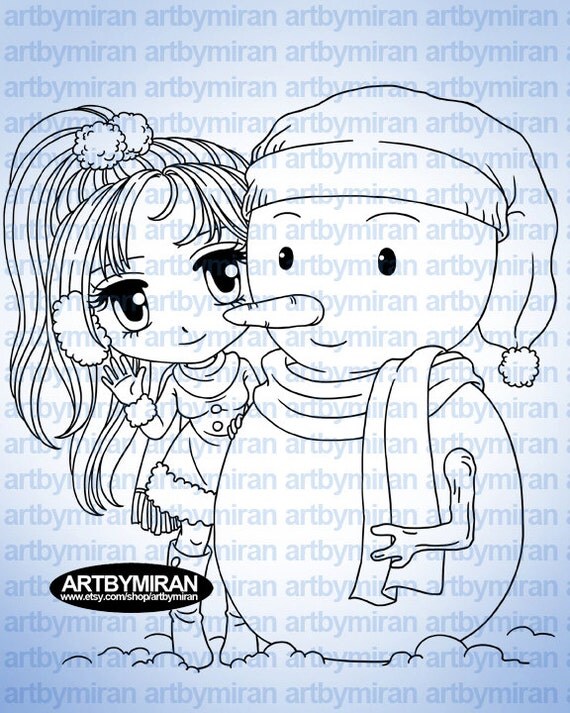 I think it turned out quite cute.
I used my Cameo Silhouette to cut out the box/card itself and then decorated it by cutting some papers from My little yellow bicycle that I have had forever... but it's almost all gone now. I added some bling as well. I added some snowflakes from the dollar store on the top.
Here's a closer look at the digi that I colored with my copics. The great sentiment is from
Create with TLC
. I fussy cut the image and the backing to match part of the box.
And finally the opening of the box/card on the back. The ribbon were purchased last Christmas at Homesense.
So glad this post is done.... lol I HATE making box/cards.... did I say that already?!? But hey you always need some so now I'm ready... a little bit...
I'm entering this in the following challenges:
That's it for this post but there's another one coming up.... so I would love for you guys to check it out!!!
Hugs